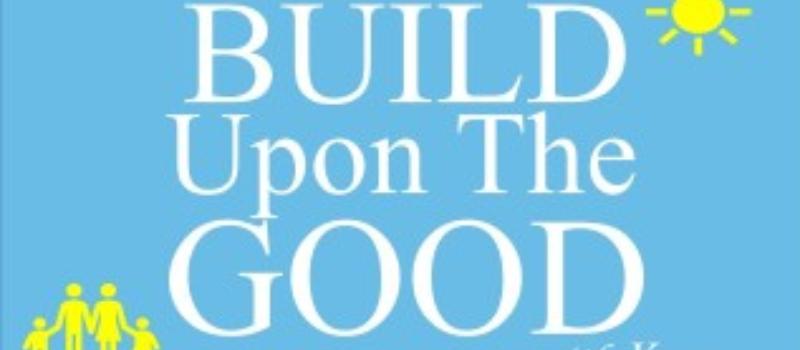 July 07, 2021
Build Upon the Good
For episode 21 of "Build Upon The Good (with Kean)" podcast, I interview Teri Ptacek, Executive Director of the Agricultural Stewardship Association (ASA). For decades, Teri has worked to protect and pass on land, forever!

As she nears retirement, Teri shares lessons on leading a not-for-profit, what she really was protecting and why it's important to believe in goodness. And, what path took her from growing up in Wisconsin to settling down in upstate New York (Greenwich, NY) and champion the worthy cause of protecting farms and forests.

Teri has led the ASA through challenging times and helped usher them into a highly sought after leader in land conservation.

To hear this episode, or other episodes, visit https://builduponthegood.com/podcast
Or directly at the following podcast platforms:
Spotify:
https://open.spotify.com/show/7MJrcCIpkyYxdSfLAidEYk
Apple iTunes/Podcasts:
https://podcasts.apple.com/us/podcast/build-upon-the-good/id1494080047
iHeartRadio:
https://www.iheart.com/podcast/263-build-upon-the-good-56250751/
Google Podcasts:
https://podcasts.google.com/?feed=aHR0cDovL2J1aWxkdXBvbnRoZWdvb2QubGlic3luLmNvbS9yc3M%3D
RadioPublic:
https://radiopublic.com/build-upon-the-good-WD4a5v
Libsyn:
https://builduponthegood.libsyn.com/
Amazon Music & Audible:
search for "Build Upon The Good"
YouTube:
(select episodes)
https://www.youtube.com/channel/UCsj7sBI_wefAcuSBNBVQ62g
FOLLOW and SUBSCRIBE wherever you listen!
Redefine Generational Wealth!
-Kean