Your Impact
Conservation Stories
Since its inception in 1990, ASA has helped landowners protect a variety of working lands throughout Washington and Rensselaer counties.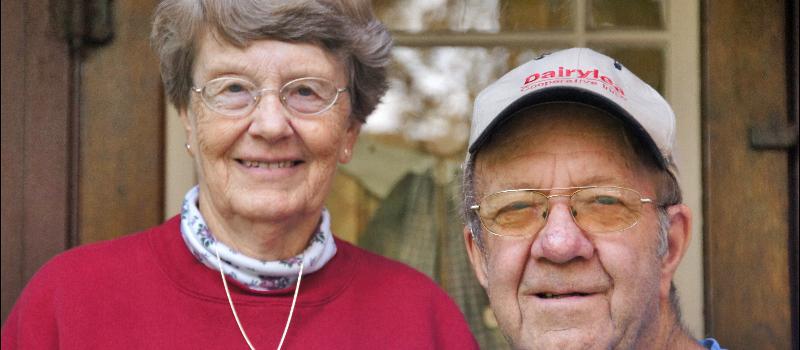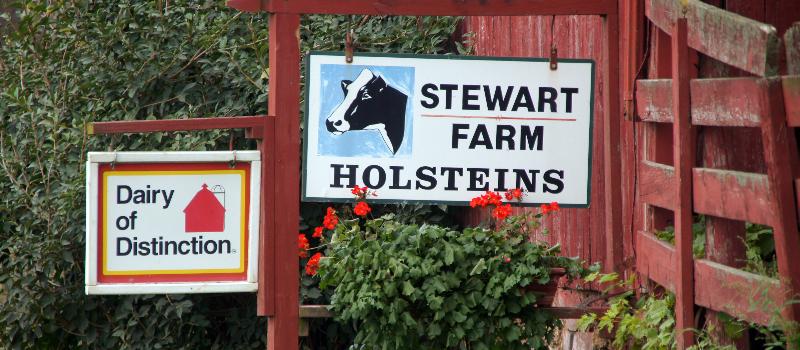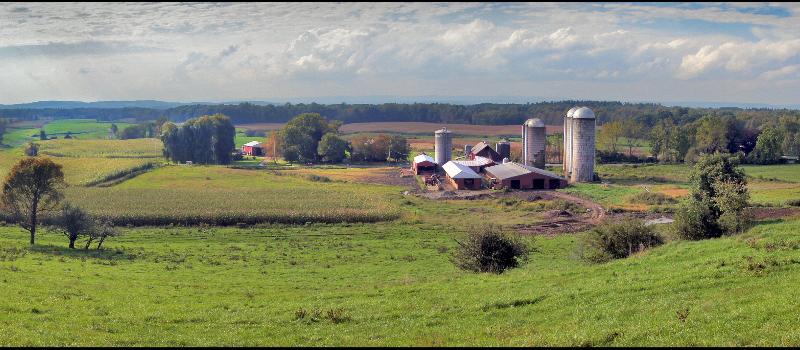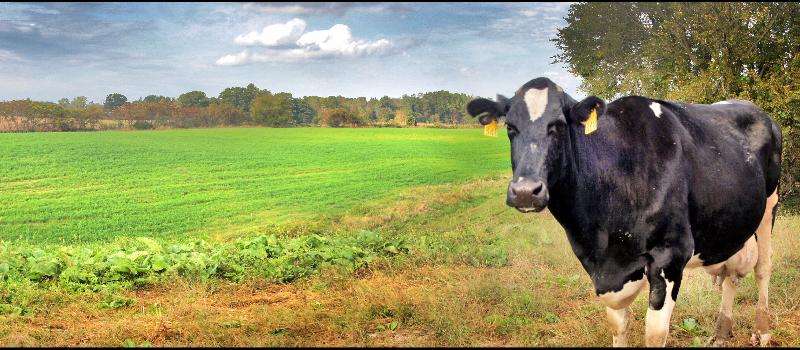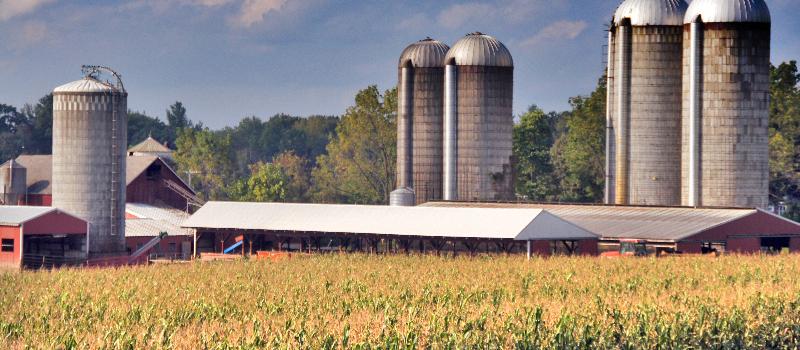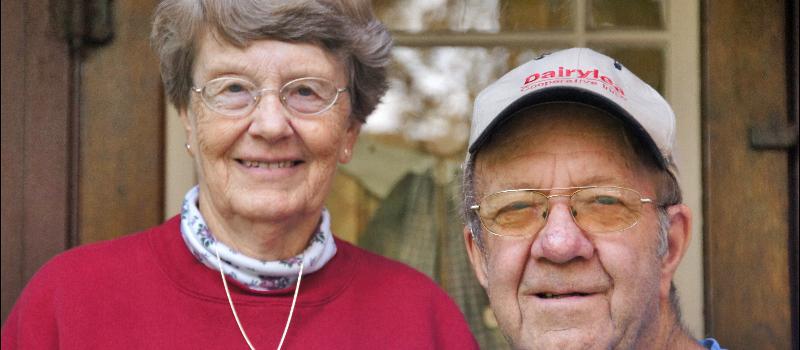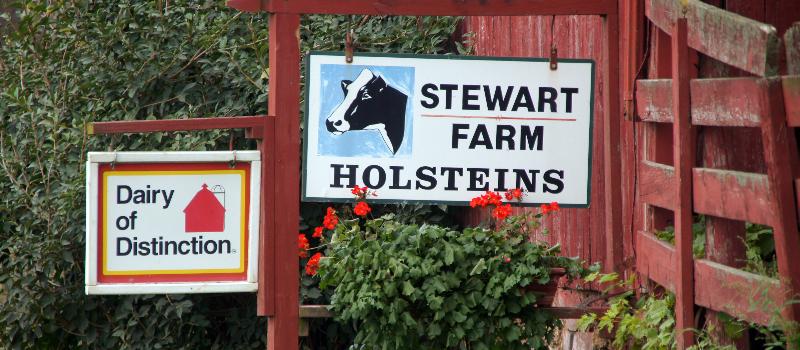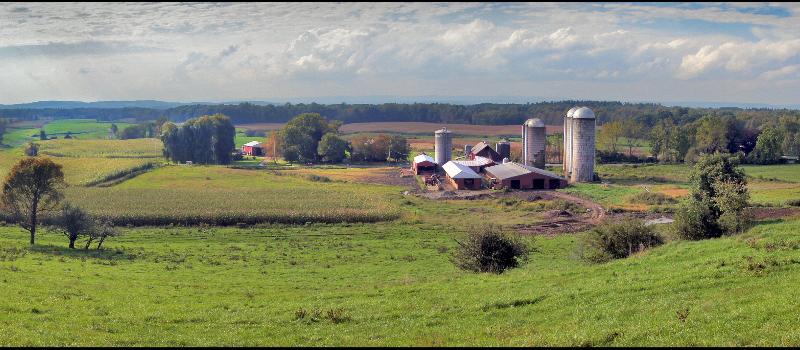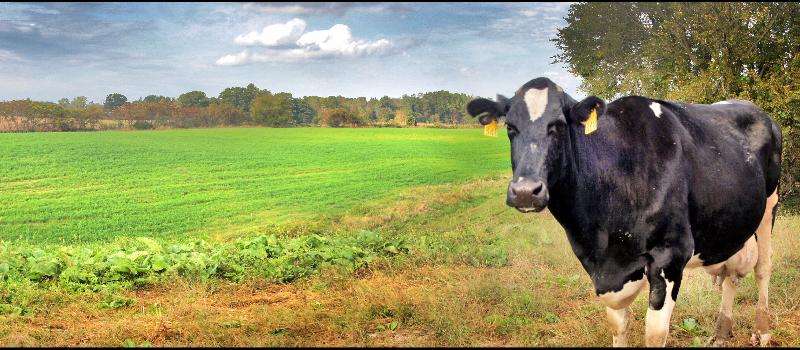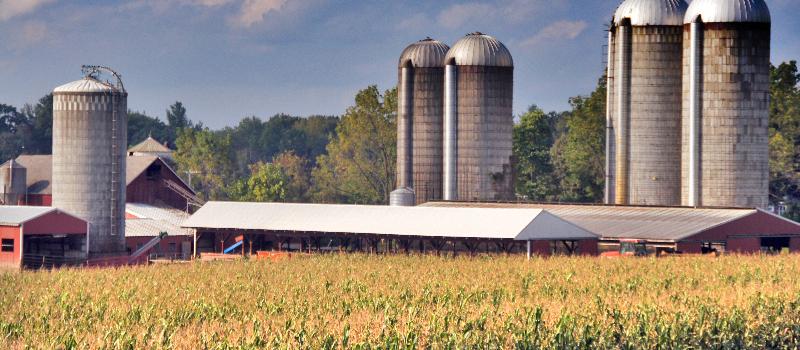 Stewart Farm
234 ACRES conserved IN EASTON
"We're in the dairy business and we're going to stay in the dairy business". Despite many hardships and challenges faced in more than 50 years of farming, Cliff Stewart is still passionate about how he and his family make their living. In 1959, he and his wife Janet bought Autumn View Acres on Route 40 in Easton on contract from a man who continued to live upstairs for a number of years until their family expanded. The Stewarts were just getting started with a small herd of 27 cows and the first of six children on the way.
Building a Family Farm
They already had some farming experience. Janet grew up on her parents' dairy farm in White Creek and Cliff came from Cossayuna where he'd worked on a neighboring farm. After graduation, he got a job testing milk and when one of the Argyle farmers he knew from his rounds died, he was asked to manage the farm. After three years in Argyle, they were hooked and eager for a place of their own. "Farming gets in your blood," explains Cliff.
The Stewarts kept their operation small over the years so they could manage it within the family. They have always sold their milk to Dairylea, a farmer-owned milk cooperative, and today they milk about 130 Holsteins and have another 100 young stock. Janet recalls the early days when she would be out working in the fields and watching the children as well. "Every field had a tree back in those days and I'd set the playpen up under it with books and snacks so the kids would occupy themselves. Sometimes I'd have to run back to the house for someone getting on or off the bus for school."
Conservation Provides Funds for Reinvestment and Future Security
In 1999, the Stewarts protected 57 acres of land with ASA after hearing about the conservation program from their neighbor George Houser. They were among the first farms in New York to receive funding from the state's farmland protection program and used the money to build a machine shop so they could work on tractors and equipment inside, out of the elements—a big improvement.
The Stewarts also believe that protecting their farm helps ensure a future for farming in the area. As Janet explains, "Obviously, for farming to work you've got to have a block of other farms nearby or else you'll get to the same point as some farmers in Massachusetts who have to drive all the way to Salem or Greenwich just to get a part for a tractor. You need farms to have infrastructure and infrastructure to have farms. Land along route 40 is worth some money for development for the views and the river and it can be a big temptation to cash in. Now, with the easement, it's off the table."
The Stewarts raised six children on the farm: Keith, Karen, Kevin, Kris, Kelley, and Kyle. "Keith", Janet recalls, "was always the farmer". Over the years he has taken on running the farm and now owns the cows and equipment and rents the land from his parents. He and his wife Sheri have four children of their own and are proud to carry on the family tradition.
Now approaching retirement, the Stewarts are planning to transition the land to Keith. Working with ASA and the Town of Easton, they were awarded a second grant from the state to protect their remaining 234 acres of land and finalized the farm's conservation this past May. When the time comes Keith will be able to purchase the land at its reduced agricultural value. Cliff and Janet will be secure in their retirement and pleased that the farm they've worked so hard to build will continue to be a farm for generations to come.