Your Impact
Conservation Stories
Since its inception in 1990, ASA has helped landowners protect a variety of working lands throughout Washington and Rensselaer counties.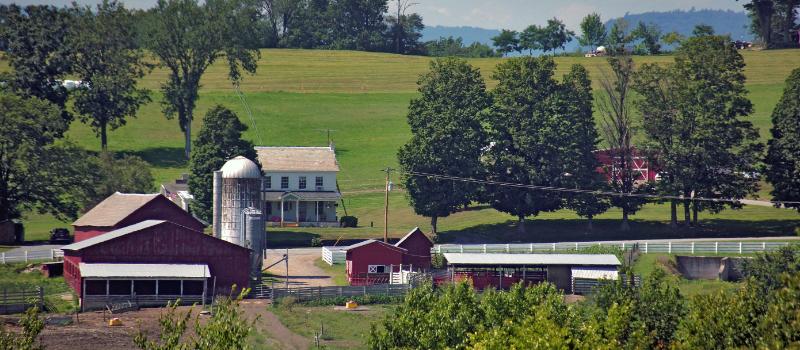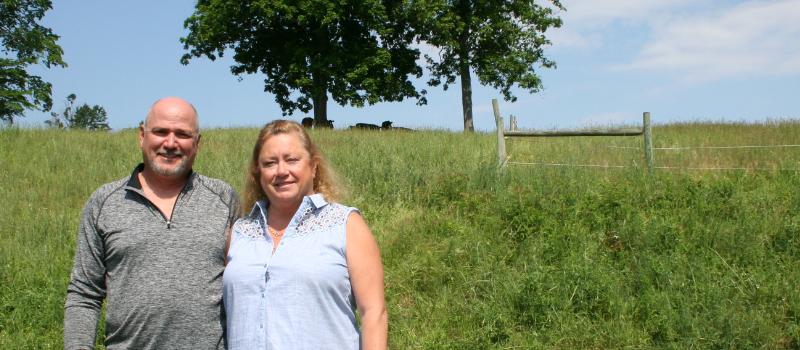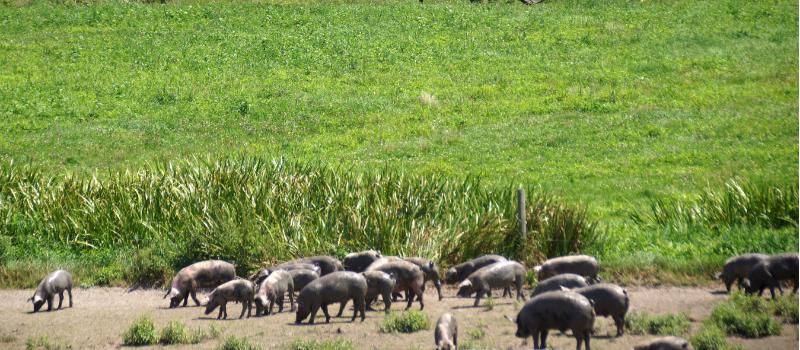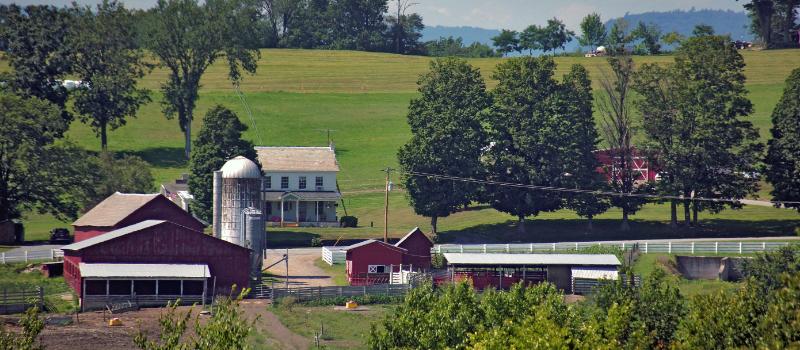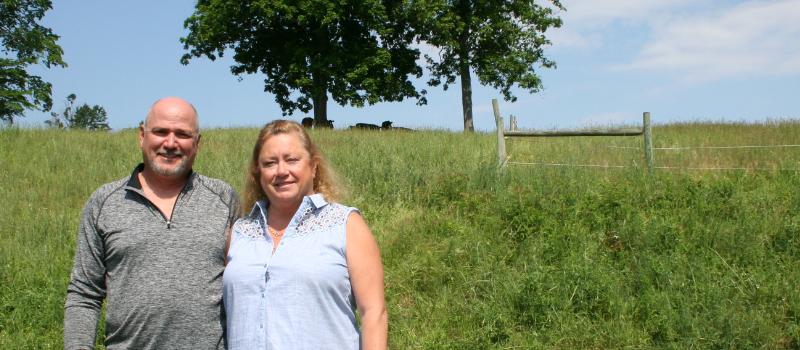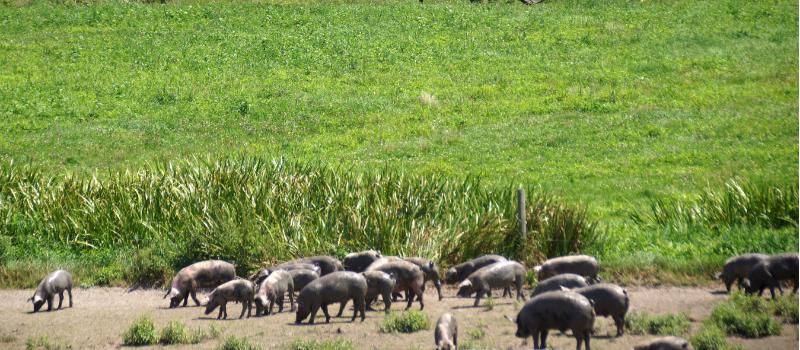 Simply Grazin' I
Simply Forever
ASA's first conserved property in Hartford, New York
When Mark and Lynne Faille first started their farm, Simply Grazin' in Hopewell, N.J., they were raising chickens and gifting them to family and friends. "It was just something that was needed in our community," Lynne said. "We did not intend to start a business." However, 20 years later, their family business had expanded to include organic grass-fed beef and pork sold through Whole Foods, Wegmans and Fresh Direct.
The Failles need to control what their organically fed livestock eat. Their animals graze only on their land and the Failles make their own hay for the winter months. As their business expanded, they ran out of land. What was once open land when they began farming had been taken out of production and either ended up as large estates or was paved over for strip malls and two-lane highways. "In 2003, we were the first farm in our county to conserve our land through the N.J. state farmland protection program", Mark says. At that time, you could buy an acre of farmland for ~$4,000 per acre. Now the last farmable 100 acres is $22,000 per acre. Today, there is no land available to grow a farm business in Hopewell, N.J.
So in 2010, Mark and Lynne started looking elsewhere for land. They wanted the largest piece for the best price, as close to New Jersey as they could find. On a snowy winter day, they took a drive north and when their boots hit the ground four hours later in Hartford, N.Y., they both immediately thought, "Wow, this place is perfect!" Mark and Lynne purchased the 139-acre Gibbs Farm in Hartford and another 366-acre property on County Route 17 in Fort Ann. They converted the dairy barns for their hog operation and transitioned the fields to organic hay. Along the way, they fell in love with the rural beauty of the area.
Now, Mark and Lynne are protecting the land in the process of moving their home and business headquarters to Washington County as well. They hope to be a catalyst for other area farmers to conserve their land. The Failles understand the importance of having space to produce food. They've learned a lot along the way too. "If you want to buy locally produced food, you have to conserve the land, you have to protect the farmers, and you have to support the agricultural infrastructure," Mark says. "This is a great place to farm. We're here for the long-term and we want to make sure there is a solid base of farms, farmers and farm businesses. We want to build partnerships with other farmers to ensure that this area doesn't become overrun with development".
"You can't take this area for granted. It's special and we want to protect it from the same fate we witnessed in New Jersey". – Mark Faille
Funding for this project was provided by the New York State Environmental Protection Fund administered by the Department of Agriculture and Markets.