Your Impact
Conservation Stories
Since its inception in 1990, ASA has helped landowners protect a variety of working lands throughout Washington and Rensselaer counties.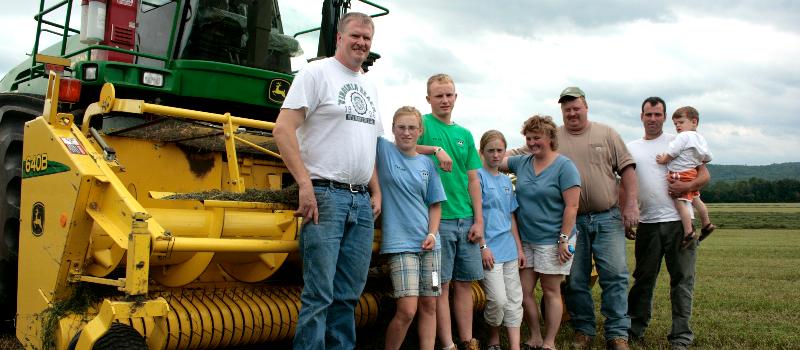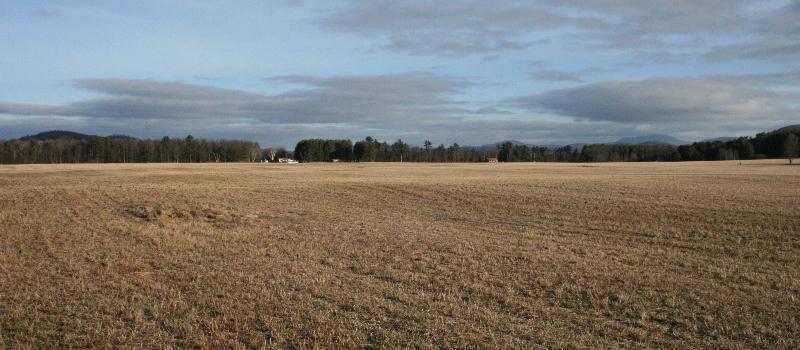 Clark Family Farm
240 ACRES CONSERVED IN JACKSON AND PETERSBURGH
Guy "Skip" Clark appreciates the value of good cropland. He's a third generation dairy farmer and says that when his grandfather bought the family farm on Ashgrove Road in Cambridge in 1919 there were 29 small dairy farms in operation there. A neighbor picked up cans of milk from each family to bring to town daily. They started with 14 cows and farmed through the depression, although Skip says they almost couldn't hold onto the land.
His father bought a house with 190 acres on McKie Hollow Road but much was wooded and hilly and only a small percentage of acres were tillable. He and Skip's older brother worked the farm together, milking 40 cows. Skip raised heifers on a neighboring farm and after graduating high school in 1985 he decided to try and go out on his own. He farmed two properties in Hoosick while continuing to work with his father and brother, but he didn't own the land. He recalls "it was a struggle to get going".
After his dad passed away, Skip was asked to take over the farm on Ashgrove. He says, "In some ways it was a step back. There really wasn't enough tillable land to expand the dairy, but it was home." He and his wife Selena, who's also from a farm family in Cambridge, raised their children there. He credits her with being integral to the farm's success from the start, caring for the calves and taking care of the finances.
To support their growing operation, Skip rented a rich, flat parcel of land on Route 313 just outside the village of Cambridge which borders the Eldridge Swamp State Forest. He also started a custom cropping business, raising crops for a number of local farmers, for extra income. Skip admits he likes that part of farming best, "I like the beauty of land and want to see what it can produce. I've dreamed of working it since I was a boy."
When the Stearns brothers decided to retire from dairying they asked Skip, who'd been cropping their land in Petersburgh, if he'd like to buy it. At the same time, his rented land on Route 313 came up for sale. Knowing how productive the land was, Skip turned to ASA for help acquiring both parcels.
The Castanea Foundation, ASA's conservation partner, purchased both parcels. They continued to rent to Skip while they worked with ASA and Washington County to secure funding from the New York State Farmland Protection Program to conserve all 540 acres. The Whipstock Hill Preservation Society contributed additional funding to help with the protection of the Stearns' farm.
Conservation enabled Skip to purchase both parcels from Castanea at their reduced agricultural value. Skip recalls "I was skeptical at first, after all the hard knocks and struggle it seemed too good to be true. But I can't say enough good about working with Castanea. I wouldn't have been able to secure this land, which is so important to my business, without their help." Skip hopes his son Tyler, who loves working with the cows and is studying dairying at Morrisville State College, will follow in his footsteps.