Get Involved
Donate Now
Select from a number of giving opportunities below.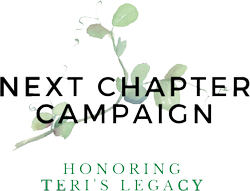 As I head into the last months before retiring as ASA's executive director, I've been traveling the roads revisiting the special places that you've helped conserve. I find myself slowing down to enjoy the views, knowing that these working lands will always be here thanks to you.
I discovered early on that ASA's work is not only about protecting land, it's also about creating meaningful relationships with people. More than that, it is about community … about enriching lives and creating awareness that each one of us has a role to play in ensuring we will always have valuable working lands for years to come.
ASA has been my heart and soul. And, it would mean the world to me to know that I'm leaving it in the strongest position possible as I pass the leadership on to the new executive director. As someone who has helped us grow into the remarkable land trust that we are today, I'm hoping you'll assist me in forging a pivotal future for ASA.
To ensure that the next executive director is poised to act on our dynamic strategic plan, I'm asking you to consider donating to our Next Chapter Campaign. Our goal for the first phase is to raise $120,000 by June 30th. To jump-start the campaign, two of ASA's biggest conservation advocates have given $25,000 in the hopes that you will join them.
Please help me position ASA for future growth and sustainability by giving generously to our Next Chapter Campaign.
Your gifts to the Next Chapter Campaign will make it possible for ASA to deliver these impactful initiatives over the coming years:
- Committing to the creation of a new Land Conservation Plan so that ASA can reach our long-term goal of protecting 65,000 productive acres to keep the farming and forest economies vibrant in our region.
- Broadening support for soil health and land management practices to promote climate resiliency.
- Placing more emphasis on protecting forested land to promote carbon sequestration.
- Building stronger, enduring connections with urban and suburban communities to engage the needs and desires of a broad cross-section of the community.
- Developing partnerships with local farms for community outreach and training opportunities.
- Creating recreational and educational opportunities at the Cambridge Community Forest for all to enjoy.
- Ensuring that this region remains a vital food source for the 60 million people who live within five hours of our farms by expanding farm viability and land access programming to attract the next generation of farmers to the land.
I'm personally reaching out to you!
As we undergo this organizational transition, I'm reaching out to personally ask you to give generously to ASA on my behalf. It's your support that will provide the backing needed to position ASA to take on these ambitious measures.
ASA stands ready to deliver even greater services to our community. But, we need your help to accomplish this bold agenda. Please help celebrate ASA's accomplishments and exciting future by making a meaningful gift to our
Next Chapter Campaign.
I'm so grateful for your past support and the many ways you've helped ASA grow and protect over 25,000 acres. You've truly made a difference. I want you to know, too, that I certainly understand if you are unable to give again at this time.
The fledgling land trust that we have nurtured together over the past 18 years is ready to spread her wings and soar to even greater heights. Your generous donation today will lift ASA even higher. There are no limits to what we can accomplish together!
Forever grateful,

Teri Ptacek
Executive Director