Programs and Events
Event Details
Due to COVID-19 we are limiting our events to outdoor gatherings and virtual programs until further notice.
We have created several videos that highlight our work in the community. Please visit our YouTube Channel and follow us on Facebook, Instagram and Twitter to learn more about ASA and take a virtual farm tour of one of our conserved properties.
If you would like to learn more about the Cambridge Community Forest, you can follow along on Facebook and Instagram for updates.
Be the first to know - Special Events, sneak previews, educational workshops. Directly to your inbox. Join the ASA mailing list located at the bottom of this page.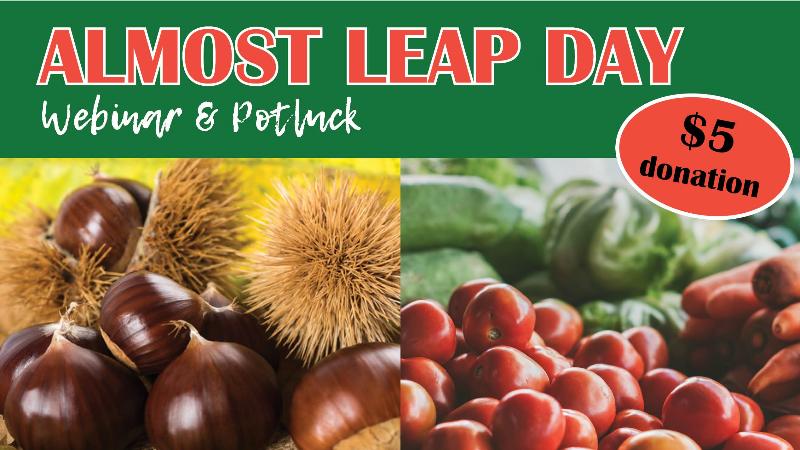 Webinar - Cracking Into NYS Nut Production
Date:
February 27, 2020
Time:
6:00 to 8:00 pm
Place:
ASA Office
Address:
2531 State Route 40, Greenwich, NY 12834
Ticket Price:
$5.00
Join ASA to view these webinars presented by CCE followed by a potluck & social hour

Cracking Into NYS Nut Production
by Sam Bosco, PhD candidate, School of Integrated Plant Science, Cornell University

Interested in learning about a valuable, highly nutritious food crop that grows well on marginal land and helps combat climate change? Go nuts! Temperate nuts are an emerging crop with a powerful potential for the future of sustainable NYS agriculture. Get introduced to the basics of growing nuts and receive an overview of the nut-work of people planting the seeds of a new industry.
Questions: contact Janet Britt at (518) 692-7285 / janet@agstewardship.org