Programs and Events
Event Details
Due to COVID-19 we are limiting our events to outdoor gatherings and virtual programs until further notice.
We have created several videos that highlight our work in the community. Please visit our YouTube Channel and follow us on Facebook, Instagram and Twitter to learn more about ASA and take a virtual farm tour of one of our conserved properties.
If you would like to learn more about the Cambridge Community Forest, you can follow along on Facebook and Instagram for updates.
Be the first to know - Special Events, sneak previews, educational workshops. Directly to your inbox. Join the ASA mailing list located at the bottom of this page.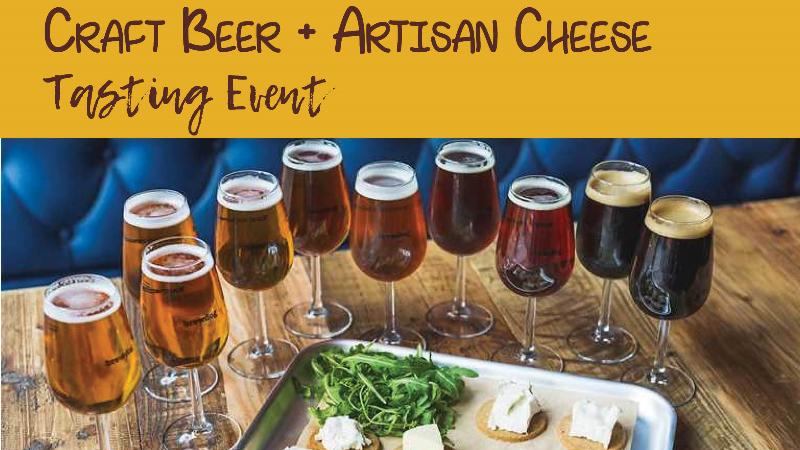 SOLD OUT -Craft Beer & Artisan Cheese Tasting - Seating 2
Date:
February 29, 2020
Time:
4:15 to 5:15 pm
Place:
R.S. Taylor and Sons Taproom
Address:
26 Congress Street, Saratoga Springs, NY
SEATING #2 is SOLD OUT, space is still available in Seating #1
Indulge in the ultimate food and beverage experience, featuring gourmet local cheeses and unique local beers. Joe Rinaldo, Sales Manager at Schilling Brewery in New Hampshire and certified cicerone will put together some of our favorite local cheeses and beer samples for you to enjoy. Joe will be hosting 2 seatings so that the tasting experience is intimate, giving participants a chance to chat and have their questions expertly answered. Attendees must be 21 or older. Please bring valid form of ID to event. To ensure a quality tasting experience for all participants, please arrive before the start of the event.

R.S. Taylor and Sons Brewery is based in the small, Washington County town of Hebron. This independent farm brewery grew out of the idea that beer is an agricultural product and should be enjoyed by beer drinkers as such. Founder and brewer, R.S., believes that in order to truly appreciate the beverage in your pint glass, you need to see, feel and smell the ingredients that go into it. So, R.S. decreed that the only appropriate place to brew his fine ales was in farm country. In 2017 the family run brewery expanded and opened the Saratoga Taproom giving son Owen an opportunity to become more involved in the family business.

ASA has helped more than 134 families conserve 22,400 acres of working farms and woodlands in Washington and Rensselaer counties. ASA's mission is to protect our community's working farms and forests, connect people to the land, and promote a vibrant future for agriculture and forestry in the region. For more information about ASA's work, visit www.agstewardship.org.