Programs and Events
Event Details
Check our current schedule of events below. We love our community and look forward to connecting with you again!
Be sure to sign up for our e-news and to join us on social media so you can stay up-to-date on our digital and in-person events, and hear the latest conservation stories.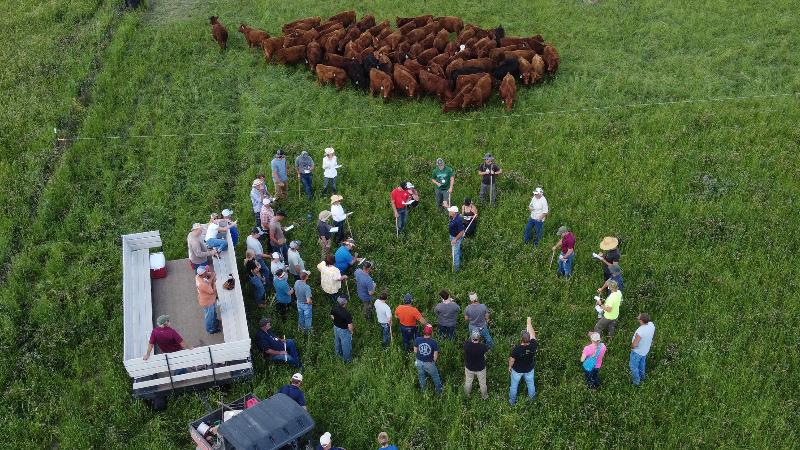 Regenerative Ag School
Date:
October 03, 2023 - October 05, 2023
Place:
High Meadows Farm
ASA Provides Funding for Local Farmers to Attend Regenerative Ag School Oct. 3-5
ASA will provide tuition support for area farmers to attend a soil health and regenerative farming school Oct. 3-5 at the Ziehm family's High Meadows of Hoosick farm, the Soil Health Academy (SHA) announced today.
"We are very excited to partner with SHA and help provide opportunities for our local farmers to learn more about soil health principles and practices," ASA Executive Director Renee Bouplon said. "Providing this financial support will allow local farmers to attend this world-class regenerative farming school tuition free."
SHA announced last month that U.S. military veterans will receive tuition support to attend the school and that veterans with New York state residency will receive additional tuition support, lodging and a $300 stipend to offset attendance-related costs, provided by the Cornell Small Farms Program's "Farm Ops" project.
"Through a series of demonstrations, hands-on exercises and presentations from our cadre of farmer-instructors, attendees will gain the practical knowledge to transform their operations into highly efficient and profitable businesses through the implementation of soil health-improving regenerative farming principles and practices," SHA President, and U.S. Air Force veteran Dawn Breitkreutz said.
Topics covered during the three-day school will include…
Cover cropping for soil health, nutrient-dense feedstuffs, and profitability.
Designing cropping and cover cropping systems that fit an operation's context.
Improving net profit per cow and per acre.
How to design and implement practical and flexible grazing plans.
How to prepare for extremes and increase farm resilience.
Strategic input cost reduction.
Waste and fertility management—avoiding issues and effective application.
To further ensure participant success, tuition for the on-farm school includes registration for the online course Regen Ag 101, two follow-up, one-on-one video conferences with SHA experts and access to future group conference calls with the course's instructors. Additional scholarships are also available.
For more information or to register visit www.SoilHealthAcademy.org or contact Dawn Striegel at info@soilhealthacademy.org or by phone at (256) 996-8742.
Register Now ›