Programs and Events
Event Details
Check our current schedule of events below. We love our community and look forward to connecting with you again!
Be sure to sign up for our e-news and to join us on social media so you can stay up-to-date on our digital and in-person events, and hear the latest conservation stories.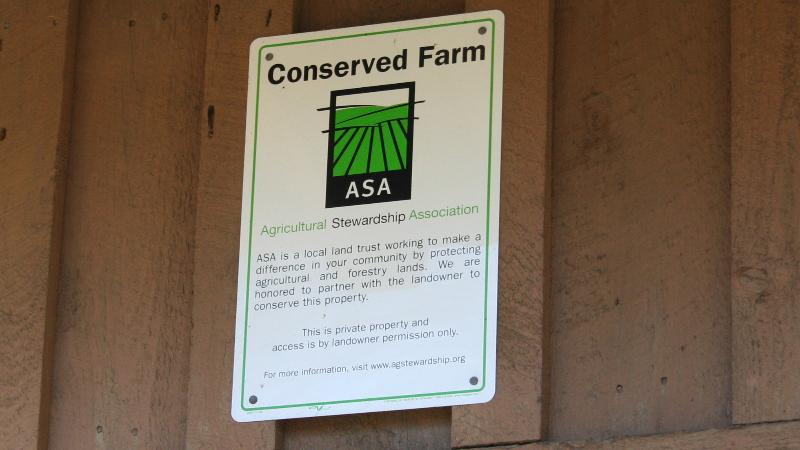 Purchase of Development Rights Informational Meeting
Date:
August 20, 2022
Time:
10:00 am - 12:00 pm
Place:
Schaghticoke Mason's Lodge
Address:
1335 Route 67, Schaghticoke
The Agricultural Stewardship Association (ASA) is pleased to announce that we are accepting pre-applications for consideration for the next grant round of state farmland protection program funding. The state is anticipated to start accepting new applications in Spring 2023, so in preparation of the announcement, ASA will be seeking pre-applications, offering informational workshops and scheduling meetings.
The state program provides financial compensation to farmers who want to conserve their farms by selling their non-agricultural development rights. The program is referred to as the state Farmland Protection Implementation Grants program or the state Purchase of Development Rights (PDR) program and was created to maintain the economic viability of agriculture and protect the land base for future farming needs. ASA works with interested landowners to write the grants free of charge and manage the project until closing if awarded.
Four upcoming informational sessions, free and open to the public, are being held so that farmers may learn more about the state program and how to apply for funding. ASA will also discuss other conservation tools and grant programs. Each session is identical in content. We will have at least one local farmer who has been through the state program on hand to help answer questions and discuss their experiences. Attending the workshop is not a prerequisite to complete the pre-application but is highly encouraged.
This is a highly competitive grant program with limited funding, so interested farms that best match the state's funding criteria and show a commitment to the program will be chosen to submit full applications to the state. Please note that ASA may be limited in the number of grants it can submit due to the state's requirements in the grant application.