Programs and Events
Event Details
Check our current schedule of events below. We love our community and look forward to connecting with you again!
Be sure to sign up for our e-news and to join us on social media so you can stay up-to-date on our digital and in-person events, and hear the latest conservation stories.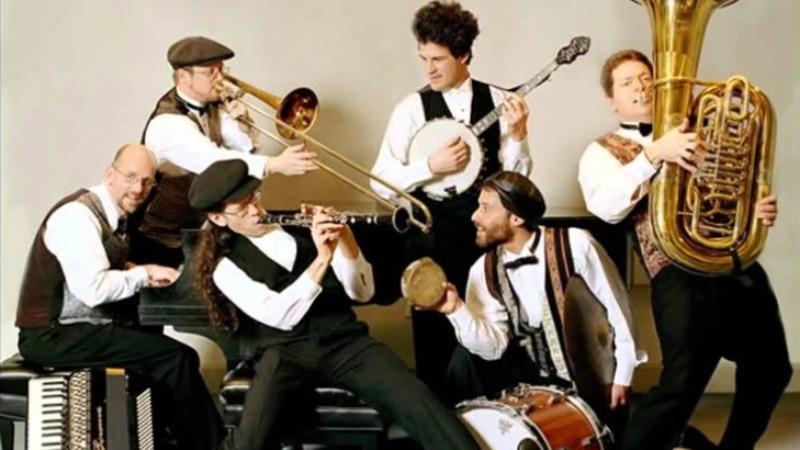 Klezmer for Konservation
Date:
August 03, 2019
Time:
7 - 9 pm
Place:
Scotch Hill Farm
Address:
106 Scotch HIll Road, Cambridge, NY 12816
Ticket Price:
$30.00 includes food
Boston's best klezmer band is heading to farm country! This once-in-a-lifetime concert by Shirim Klezmer Orchestra will take place on the conserved farm owned by Lynn Caponera and Arthur Yorinks. Enjoy the passion and contagious energy of this internationally-acclaimed band along with the tastes of Eastern Europe.
The Shirim Klezmer Orchestra is well known for Pincus and the Pig: A Klezmer Tale, a collaboration with Maurice Sendak and Arthur Yorinks. In this delightful recasting of Prokofiev's Peter and the Wolf, each of the characters is identified with a specific instrument. Sendak and Yorinks worked on the story and Sendak performed as the narrator both at its premiere and on Shirim's wonderful recording.
Reservations for this event are recommended as seating is limited.
$30 admission includes kielbasa, perogies, fresh farm-to-fork tastings and dessert.
Tickets available at door. Beer and wine available. Silent auction includes a limited edition Sendak Pincus and the Pig print.
All proceeds benefit the Agricultural Stewardship Association, a nonprofit land conservancy protecting farm and forested lands in Washington and Rensselaer Counties.