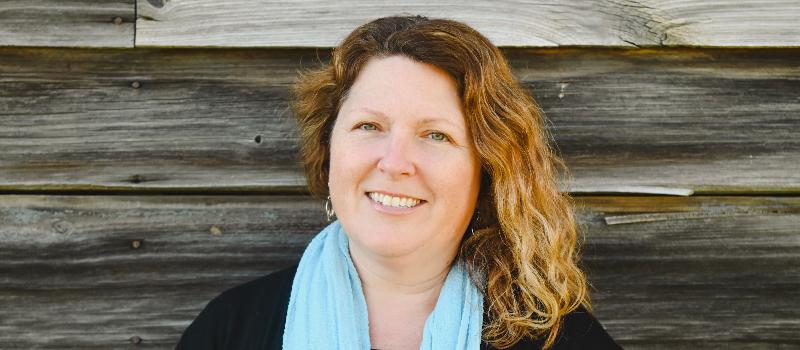 December 01, 2021
Q & A with New ED, Renee Bouplon
What inspired you to take on this leadership role?
Ultimately it stems from my desire to want to help ASA fulfill its potential by continuing to build on the existing momentum that's moving us closer to our strategic goals.
With more and more attention being paid to the role of land conservation at both the state and federal levels—especially as it applies to addressing the impact of climate change—it's an extremely exciting time for ASA. I want to do my part to help shape the next chapter of ASA's story.
What do you perceive to be the greatest challenges and opportunities for ASA in the next 5 to 10 years?
One of our perennial challenges that only continues to grow is the high demand for our services. There are so many farm families and landowners eager to work with us but there just isn't enough funding to help them all.
Another important and growing challenge is the need to figure out our role in contributing to a climate change solution while also making sure the lands we conserve are resilient in the changing conditions.
Of course, keeping land affordable for farmers—especially with recent uptick in the real estate market— is key. Simply put, farmers who want to farm need to be able to afford the land to do it. And looking towards existing farms, there's the challenge of farm succession. We know that conserved farms will be available to farm in the future, but the not-yet-protected farms remain at risk. The question is how do we assist farmers on those properties who might be looking to retire in a way that works for them financially and takes the future of the land into consideration.
As for opportunities, the discussions taking place at the state and federal levels about the 30X30 initiative are very exciting.
Very briefly, 30X30 aims to conserve 30% of land and water by 2030. On the federal level, about 12% of the country is currently protected while 19% is protected on the state level. Getting to 30% from either level is ambitious to say the least.
However, I'm hoping the resulting focus and emphasis on the importance of working landscapes will translate into voluntary, incentive programs and funding to address some of the challenges I mentioned as well as fuel some new programs and efforts. It would be great to see more work being done in the areas of regenerative agriculture, agroforestry, sustainable timber harvesting, and carbon sequestration.
What do you consider to be your most significant contributions to ASA since joining in 2007?
I tend to look at my accomplishment as external and internal.
Externally I've done countless farmland protection projects and assisted many farm families as they sought ways to achieve their goals. In addition, I helped spearhead the Cambridge Community Forest Project—ASA's first community conservation project. All of those efforts have been very fulfilling.
But I think some of my most significant contributions were made behind the scenes, internally creating a solid land and stewardship program and helping to gain accreditation.
As part of the conservation effort, ASA must perpetually steward conserved lands. I tell landowners it's an honor for ASA to uphold their conservation vision but to do so in perpetuity is a long-term obligation. That requires securing the funds and putting systems in place to manage and administer more than 150 protected properties. I've put a great deal of thought and effort into strengthening that program, as well as our land conservation program, and ensuring ASA meets or exceeds national standards as an accredited land trust through the Land Trust Accreditation Commission.
Do you have a favorite spot in Washington or Rensselaer counties and, if so, where is it and why do you like it?
That's a tough one as there are so many beautiful backroads in both counties. But forced to choose, I'd say my favorite place is our family land in the Town of White Creek. It's the perfect combination of farmland, woodland, a stream, wetland, and wildlife habitat. I feel an inexplicable connection to the land that's especially strong when I explore it with my daughter who is the fifth generation of Bouplon to care for the land. I hope everyone has the opportunity to connect to land and that's part of our mission at ASA.
When's the last time you did something for the first time?
This summer I enjoyed a bucket list trip with my family. Given the pandemic, we delayed it for a year which made it even more rewarding when we actually went for it.
We took a six-week vacation and hauled a travel trailer (also a new experience for us) 9000 miles, passing through 18 states, to visit 13 national parks out west. We saw so many beautiful and varied landscapes, it's hard to describe. It afforded me the opportunity to re-connect with my family as well as the natural world. It was truly inspiring and the perfect pause before taking on the new role. Being surrounded by so much beauty and grandeur fueled my passion for the work ASA does and re-energized my commitment to conserve the working landscape that I admire every day at home.